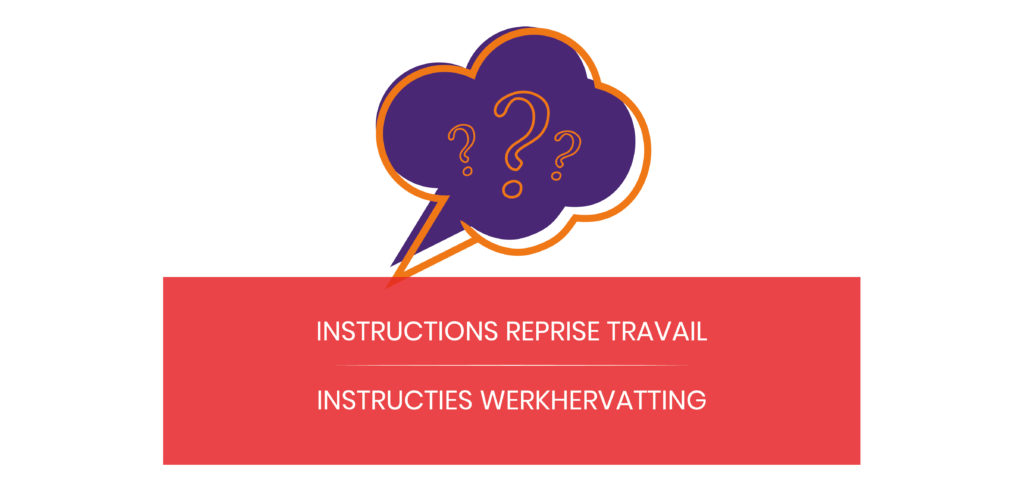 It is essential that both our domestic helpers and our customers respect the guidelines set by the governement: (social distancing, strict hygiene…)
The Aaxe Titre-Services team is available for all your inquiries by e-mail (titres-services@aaxe.be) or by telephone (our offices) only.
---
Our instructions are clearly laid out:
Instructions for our domestic helpers:
The domestic helper washes her hands before, after and regularly (soap or gel) (clean towel or paper tissue to be discarded into a closed bag or bin).


Before and after she disinfects door handles, (light) switches, telephones, other surfaces e.g. the table, sink, remote control… and in the toilet at least the flush button or handle, the hand rest, the tap…).

She doesn't touch her face.

She wears gloves.

She uses paper tissues that she throws into a closed bag or bin, afterwards she washes her hands.

She coughs or sneezes into her elbow.

She always keeps a safe minimum distance of 1m50 (but preferably works alone). She does not work if this is not possible.

In case of doubt (house, people…) she contacts her employer.

If the conditions are unsure, she informs her employer and leaves the premises.
If she feels ill, she leaves the premises, alerts her employer and contacts a doctor (and strictly follows the doctor's instructions).

While on public transport, she keeps as far away from other travellers as possible.
Instructions for our customers:
The user of the services (or his/her cohabitants) doesn't have a cough, isn't sick, doesn't show any symptoms of covid-19 (cough, sore throat, fever or diarrhea), otherwise the customer is obliged to cancel the appointment!

If the user cancels the appointment within 48 hours, he/she has to pay the full price for the planned amount of hours worked (BXL: 23,60€; Flanders: 23,36€, Wallonia: 23,86€).

The user must ensure a safe workplace:

The domestic helper needs to be able to wash her hands, use a clean towel, a disinfectant (e.g. bleach 10 diluted with water) and of course have access to all cleaning materials and products.

The user ensures that the workplace is well ventilated even before the domestic helper arrives. If mechanical ventilation is available, it needs to be used to its maximum capacity.

The user avoids any and all contact with the domestic helper while she is cleaning. When possible, the user stays in a separate room while the helper attends to her work. In case this is not an option, the user stays as far away from the helper as possible. If a minimum distance of 1,5m can not be kept, the domestic helper can not proceed with her work.

Service vouchers are prepared in advance in order to avoid any personal contact. We highly recommend using electronic service vouchers.