Service vouchers in Montgomery Square – Brussels
In order to serve its clientele, Aaxe Service Vouchers has five offices spread around Brussels and five ironing centres. If you contact one of our branches, we will offer you the services of our home cleaning ladies, or our domestic help for your ironing. Our customer service staff will manage your requests, plan the work schedules of our workers or those who replace them, in order to guarantee total continuity and quality of our services.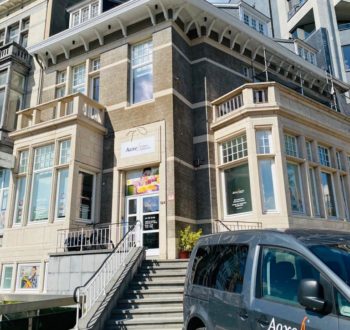 Avenue de Tervueren 124,
1150 Brussels ( Woluwe-Saint-Pierre )

02/770.70.68
Office:
Monday – Friday : 8:30 AM to 12:30 AM & 1:30 PM to 5:30 PM
Saturday: Closed
Ironing:
Monday – Friday : 8:30 AM to 12:30 AM & 1:30 PM to 5:30 PM
Saturday: Closed
Do you live in Brussels and are you looking for a local housekeeper? Is your schedule already well filled and help is not too much to relieve you in your household chores?
The Aaxe Titres-services agency is there to answer your requests! With a simple phone call or a visit to our offices in Brussels, you will have access to a quality service for the management of your daily tasks. Our employees are trained people who care about the satisfaction of their customers. We have made the choice to hire competent housekeepers and housekeepers. They have demonstrated their know-how and have already satisfied many households.
Against your service vouchers, you will receive help for cleaning your house or certain rooms in particular, such as the bathroom, the kitchen or the toilets. Just as many surfaces requiring special care, but above all, a lot of time! Do not waste hours ironing any more, a simple detour through our ironing center and you will have the satisfaction of finding your linen clean and wrinkle-free.
Home cleaning, daily shopping, meal preparation, window cleaning, mending your clothes, disinfection of common areas are some of our many services delivered by expert people. Do not let yourself be overwhelmed by your daily life. At Aaxe in Brussels, we'll take care of you!