Your service vouchers in Woluwé-Saint-Pierre
In order to serve its clientele, Aaxe Service Vouchers has five offices spread around Brussels and five ironing centres. If you contact one of our branches, we will offer you the services of our home cleaning ladies, or our domestic help for your ironing. Our customer service staff will manage your requests, plan the work schedules of our workers or those who replace them, in order to guarantee total continuity and quality of our services.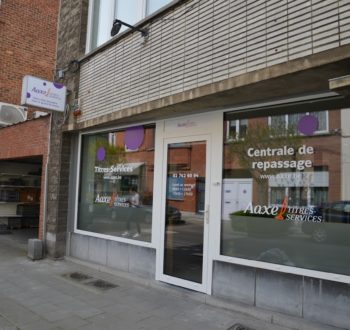 Rue du Duc 4
1150 Brussels (Woluwe-Saint-Pierre)

02/762.60.94
Office:
Monday – Friday : 9:00 AM to 12:30 AM & 1:30 PM to 5:30 PM
Saturday: Closed
Ironing:
Monday – Friday : 9:00 AM to 12:30 AM & 1:30 PM to 5:30 PM
Saturday: Closed
Are you looking for a reliable service voucher agency in Woluwé-Saint-Pierre? Aaxe offers you the service of professional housekeepers for all the tasks that you do not want to do. You can save time to enjoy your family or your activities. Don't waste time doing heavy household chores yourself. Our housekeepers are used to and have all the techniques to do this quickly and neatly. They master the use of the products and all the equipment that you will put at their disposal.
Our housekeepers can wash each room according to your needs. In the bathroom, a thorough cleaning of the shower, bathtub and sinks can be carried out in order to remove all traces of lime and dirt. Each type of floor will be cleaned with the most suitable technique and products, whether it is carpet, tiles, parquet or vinyl. Our employees are also skilled in washing glass surfaces and furniture. They can also take care of your laundry, ironing and small sewing jobs. In the kitchen, do not hesitate to ask them for help to store your groceries, organize your fridge or prepare a small meal.
The sorting of waste can also be entrusted to one of our housekeepers who will take care of emptying your bins and gathering your rubbish for collection. Our employees are available to help you with the sometimes too numerous daily tasks. If you don't have time or if you feel overwhelmed, waste no more time finding a solution, Aaxe will take care of it for you!