Uccle
In order to serve its clientele, Aaxe Service Vouchers has five offices spread around Brussels and five ironing centres. If you contact one of our branches, we will offer you the services of our home cleaning ladies, or our domestic help for your ironing. Our customer service staff will manage your requests, plan the work schedules of our workers or those who replace them, in order to guarantee total continuity and quality of our services.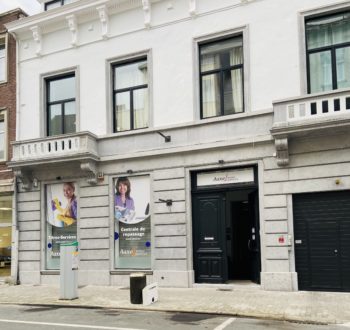 Rue Vanderkindere 205
1180 Brussels (Uccle)

02/344.44.71
Office:
Monday – Friday
9:00 AM to 12:30 AM
1:00 PM to 5:30 PM
Ironing:
Monday – Tuesday – Wednesday
9:00 AM to 5:30 PM
Thursday
9:00 AM to 7:00 PM
Friday
9:00 AM to 5:30 PM
Saturday
9:00 AM to 3:30 PM
The days are gone where you dread going home to wash and iron the clothes, clean your house or even cook your meals. Thanks to Aaxe and the service-voucher service that we offer, you can enjoy the moment, without worrying about housework!
With a presence throughout the territory of Brussels and surrounding areas, Aaxe is your ally in looking after your home. One phone call and our domestic staff will be at your service to clean your home or help cook your favourite dishes! Not to mention our ironing centres that allow you to pick up your laundry in perfect condition, ready to be worn, within 24 hours! What more can you ask for, if not to have this done and benefit from our know-how?