Local housekeepers in Uccle at your service
In order to serve its clientele, Aaxe Service Vouchers has five offices spread around Brussels and five ironing centres. If you contact one of our branches, we will offer you the services of our home cleaning ladies, or our domestic help for your ironing. Our customer service staff will manage your requests, plan the work schedules of our workers or those who replace them, in order to guarantee total continuity and quality of our services.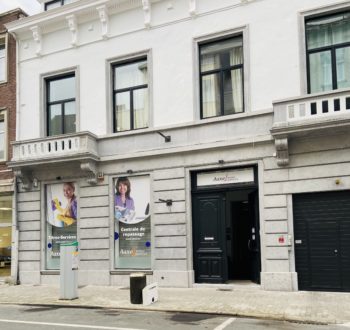 Rue Vanderkindere 205
1180 Brussels (Uccle)

02/344.44.71
Office:
Monday – Friday : 9:00 AM to 12:30 AM & 1:30 PM to 5:30 PM
Ironing:
Monday – Tuesday – Wednesday : 9:00 AM to 5:30 PM
Thursday : 9:00 AM to 7:00 PM
Friday : 9:00 AM to 5:30 PM
Saturday : 8:30 AM to 3:00 PM
Are you running out of time for cleaning, ironing or preparing your meals? Is your daily job exhausting you and you need support to manage your thankless tasks? Uccle residents, good news! We found a solution. Our service voucher agency is there to relieve you in your daily life.
Aaxe Titres-services works with competent employees. Thanks to the care we have taken in the selection of our staff, our housekeepers and housekeepers in Uccle are qualified to carry out all your daily tasks. We attest to the quality of their services in all areas related to home maintenance and day-to-day management.
You can safely call on one of our housekeepers. She will take care of your home with care. Thanks to our offer of local services, you benefit, according to your request, from a housekeeper for preparing meals, washing windows, and carrying out specific tasks such as ironing.
Thanks to the presence of our ironing center in Uccle, you can drop off your laundry to find it less than 24 hours later, clean and carefully ironed.
Take advantage of our services during your working hours. You will have the satisfaction of coming home with confidence, without worrying about the tasks that await you. Satisfaction guaranteed !