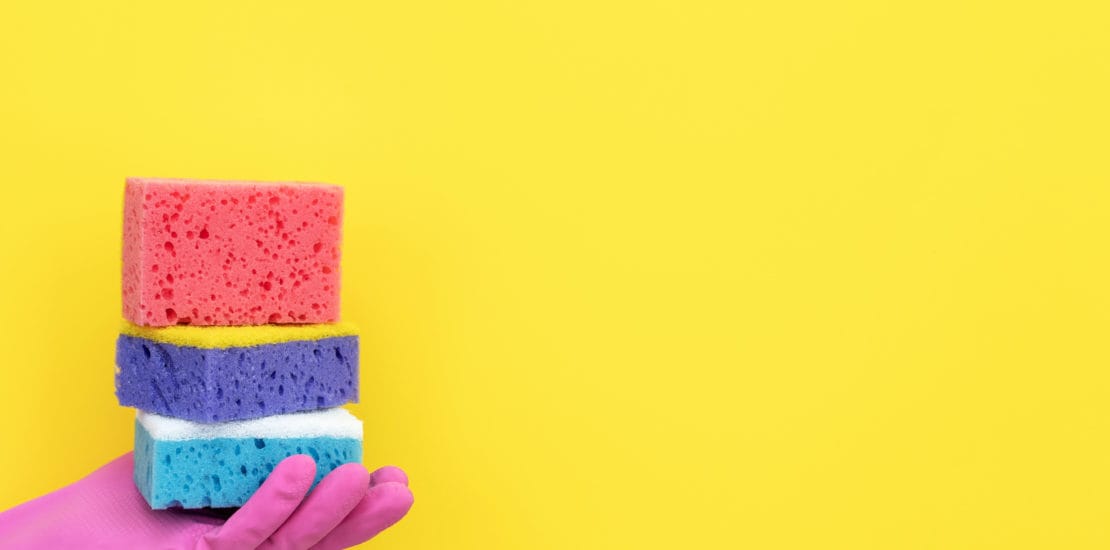 Have your house cleaned by our cleaning ladies
Cleaning a house or apartment is not a small job, especially when you have a busy schedule. Therefore let yourself be assisted by a cleaning aid from Aaxe paid with service vouchers.
Working efficiently
Together with you, you household help will prepare a cleaning plan for your home and the various rooms. Of course it is important that your cleaning lady can work efficiently so that she can use her time to the fullest. Keep the following things in mind.
1. Ensure that the necessary material and products are available at your place:
Material: provide a vacuum cleaner, a bucket, a brush, a dustpan, a large and small extractor, a telescopic handle for the ceilings, a mop, cleaning cloths, sponges, kitchen paper. If your cleaning help also takes care of the ironing, you also provide an ironing board, an iron (preferably with a steam function)
Products: buy products that are as ecological as possible. These products are liquid soap for the floors, products for the toilet, bath or shower, liquid for the dishes, etc.
2. It is important that you give the household help the correct instructions, such as which product to use for which type of floor. Nobody knows your floors and the products they need better than you. It is best to make a list of what your household help should do so that your cleaning lady can work independently and in an organised manner. Your housekeeper will therefore suggest that you start upstairs, simply to prevent dust from falling on everything that has already been cleaned. It is more efficient if the household help can do the same task in one go. For example, it goes faster if she mops or vacuums all the rooms she needs to clean all at once.
3. Cleaning in a messy room is not possible. Therefore clean up what is possible. If you can do that in advance, that's perfect. If not, the household help can clean up with you. Of course she can also clean up without you, but make sure you give clear instructions about what can be cleaned and where it can be placed.
Clean all rooms thoroughly
In addition to the larger tasks such as vacuuming, dusting or mopping the floors, your cleaning help will of course clean whatever room you want to see cleaned.
Bathroom and WC
The toilet and bathroom will of course also be cleaned if this is desired. Cleaning the toilets isn't the most pleasant job, so the household help will also put on gloves. She will put the designated product in the toilet. She will also polish the sink and the floor.
The household help will thoroughly clean the bathroom. After all, hygiene is very important in this area. She will therefore brush the shower and / or the bath with a degreasing detergent suitable for bathrooms or showers. If you don't know which products are best suited for cleaning your bath or shower, detergent is also an effective degreaser for the bath or shower. The household help will also thoroughly clean the floor and the sink is also cleaned well.
The household help will also clean the glass components such as your shower panels and mirrors in your bathroom, as well as those in the other rooms, with the most ecological product you obtained for this.
Cleaning windows and mirrors is a technique in itself. Our household helpers receive appropriate training for this. The windows are cleaned for the first time with a sponge or extractor and a cleaning agent (the product you make available or vinegar and water will also do the trick). Afterwards, the windows are dried with a soft cloth. The effect is even better when you finish it with newspaper. Another option is to spray the product on the windows or mirror, clean it with kitchen paper and finish with newspaper.
Kitchen
The kitchen is a very important room. In addition to dusting the kitchen and cleaning the outside of the cabinets. Your household help will also do the dishes and put away the clean dishes, she will clean the oven and microwave, clean the cabinets inside and clean up in general depending on your instructions. It is advisable to bring in special products for cleaning the various types of equipment. Some induction fires, for example, need a specific product to make them shine again. So always make sure that it is available for the cleaning lady.
Of course, the floors are also mopped and cleaned completely. Any windows or other glass material is thoroughly polished with the same techniques that are used for the bathroom.
Bedroom
The bedrooms must also be cleaned regularly. The bedrooms are cleaned up by you or by the housekeeper, according to your instructions. She will make the beds and remove old sheets and replace them with new, fresh sheets if you wish. The old sheets can of course be washed immediately if necessary. After that the cleaning lady will thoroughly clean the floor, mirrors, cupboards and windows.
Living room and dining room
The living room and dining room are your living spaces. You want these rooms to be clean and smell nice when your household help is done. She will therefore thoroughly vacuum these rooms. Then she polishes or mops the floor according to the technique that is designated for this floor (tiles, marble, parquet …). So give your household help the correct instructions, the designated products and all the material they need. She will also clean your chairs, armchairs and seats … If you have pets, she will take this into account and clean accordingly.
Your cleaning help will also wipe the dust off your furniture with a soft cloth and treat your furniture with a nourishing maintenance product (according to your precise instructions). For example fabric furniture can of course not be waxed, but leather seats can be treated with the right nourishing products for leather.